About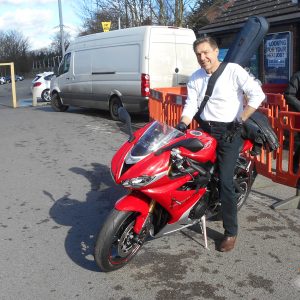 PROFESSIONAL RESUME
My name is Mick J. Clark; I am a singer/songwriter. I was signed to the Sonorus Record Label, with: 'There's Nothing Anybody Can Do' (40.000 streams).  I was at No 3 in the UK and No 2 in the USA iTunes Top 100 Rock Songs on the 7th June 2020 with: We Know It's True. I have two songs on the album, 'Goa Chillout Zone Vol 9' which reached No 1 in the iTunes Electronic Chart.
 I have written over 60 songs, of which 56 of my songs are being played by Emerge Music in shops. I am played on many Radio Stations and have put out three Albums and three E.Ps, called 'Notes 1, 2,3,4,5 and 6, Rock, Ballads, R&B, Dance, Latin and Country. Last year I had half a Million streams on my songs, with my summer song, 'Anuther Sunny Hulliday' ( complete with a 'Parrot Dance' :-), getting over 100,000 streams and my Christmas E.P. got over 200,000 streams on my three Christmas songs. 
I had my 'Empowering Song for Children' against 'Self Harming and Bullying' and my 'Anti Smoking/drugs' song put into all the schools in Croydon by the Croydon Education Dept.
(an Empowering song, with Empowering words, to Empower the child, to 'Ignore' the Bully)
You Don't Look Cool by Teenagers. (Kids Telling Kids don't Smoke).
Also, my song to help stop Global warming which is a Charity Song:
We Will Never Surrender By Extinction Rebellion
Song For The Homeless.
LITTLE BITTY BIO.
Music and Football have always been my first loves. Played footer for all my School teams and for the West of Kent, and offered trails to go Pro for Brighton F C . I went without school lunches for three months when I was twelve to save the money for my first guitar, now I've got to learn how to play it 🙁 I also wanted to be a writer, I could always write stories from an early age and teachers encouraged me to send them up to Magazines, ( Naa ). Also aged twelve I joined a dancing School, ( girls 🙂 and got a Bronze Medal, ( staying 'out late' for lessons on a Wed evening:-). But I really wanted to be a Veterinary Surgeon because of my love for animals. I started to learn the names of the ' Muscles', man, this is hard:-( Unfortunately, becoming a teenager brought out a slightly rebellious side of me, so ended up 'in the Factory' 🙁 , still had the guitar, and I was always writing songs, and always checking on ' who the songwriter was' on 'Hit songs'.
I played in many bands, ( did the Summer season at the Holiday camp gig ). but it didn't happen for me. As 'Starvation' set in, I became an Electrician, got married and got me a family, but If you believe in yourself and you want something enough you never give up trying, maybe with a bit of luck, 'here I go again'. Lastly, I've always been a joker, ( that is what the 'J' in Mick J. Clark stands for, ( okay it's 'James' ), so never compromise, be who you are, enjoy who you are, be happy.
BOOK.
My first book came out last year: Message From A Star by Michael J. Clark, Pub by Austin Macauley. (On Kindle and Kobo as well). Happy to say I got great reviews from Kircus and Blue Ink. For me it was the story that is universal, 'men never growing up'.
Some friendships are written in the stars.
Thirty years after their high school graduation, former best friends, Joe and Chad, accidentally meet again in an Orlando hotel. But there will be nothing accidental about the chain of events which lead the middle-age pair on the run from gangsters, drug dealers and ambitious cops.
Deciding to celebrate their unexpected reunion, Joe and Chad share laughs and nostalgic memories over ice cold beer but soon the two, feeling low about their less than adolescent appearance, decide to visit a shop specializing in making men look ten years younger. Receiving enthusiastic reviews from their families on their 'renovated' looks, the two push the boundaries and continue drinking at a club.
Here begins the set-up of the harmless gents and they fall into an ever-widening circle of disasters which ensure the men must test themselves… and their friendship.
Michael J Clark's novel is a clever mash-up of wistful remembrances of youth and the ultimate road trip. Lurching from one catastrophe to the next, Joe and Chad find about the limits of friendship and themselves.