Music
Here you will find links to some of the 60+ songs written by Mick J Clark. To link to a song on our YouTube Channel please click on the song title displayed in pink. You will find many more songs at our YouTube Channel.
Below you will find links to Mick's CDs and EPs which can be purchased online: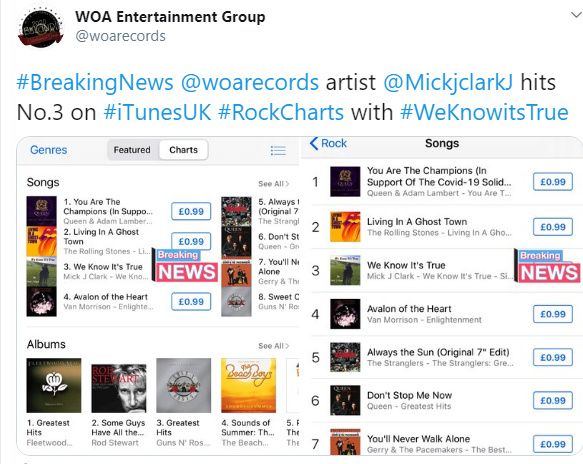 https://music.apple.com/gb/album/we-know-its-true/1503652763?
https://open.spotify.com/album/2PMleYWnLqMi7UoLMUhjeY?si=K339bumVRxeYzM1pACtD1w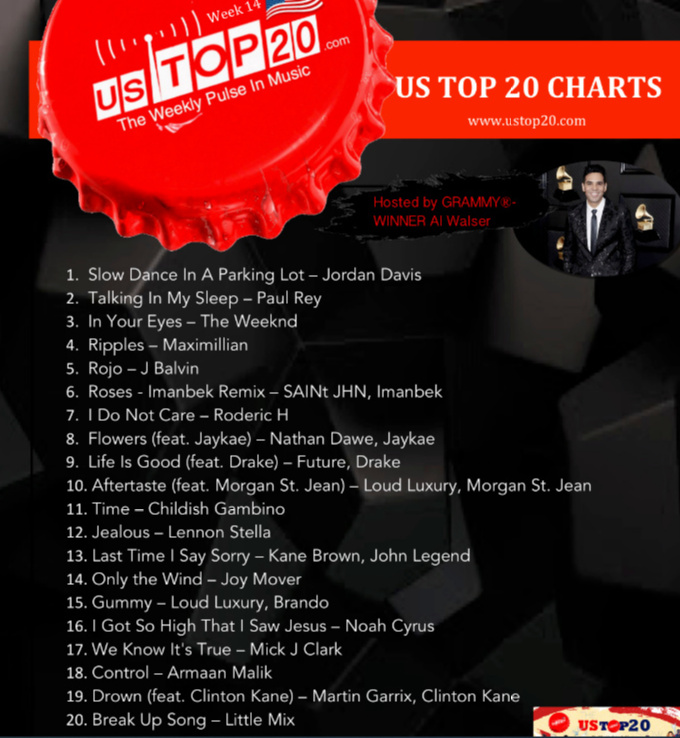 'Number 22' We Know It's True
The US TOP 20 SHOW hosted by GRAMMY®-WINNER (2020 Grammys) Al Walser is playing the weekly pulse in music . Airs weekly on hundreds of radio stations worldwide (see radio station listings on http://ustop20.com)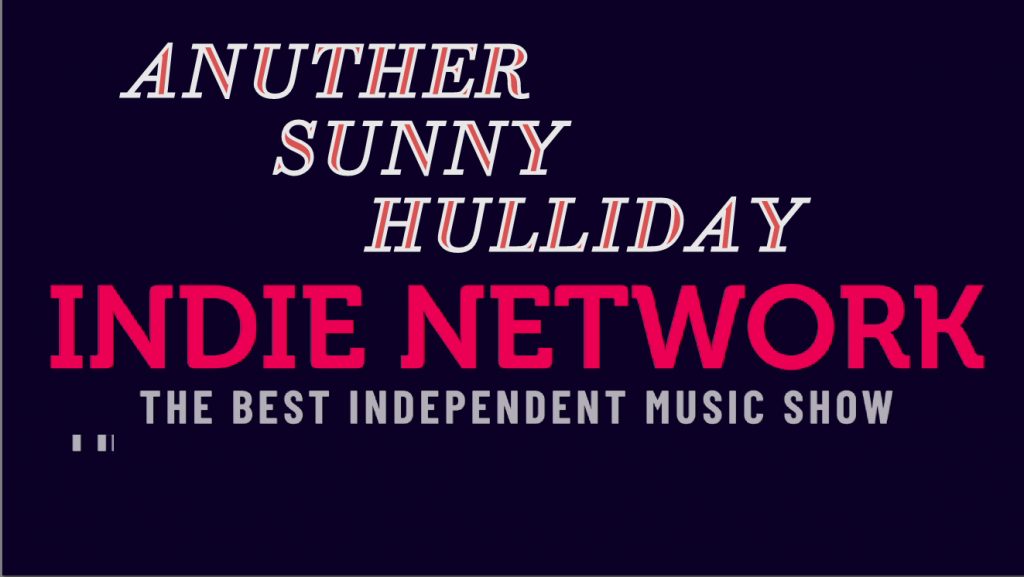 WOA No.1 iTunes Electronical Album .https://open.spotify.com/album/16Xgm7ZVjnviQlaVJBJ0fl?si=tYi9RtTIQD6mkNQ0QA2MBQ
GOA Chillout Zone Vol.9 Featuring
'There's Nothing Anybody Can Do' & Why Oh Why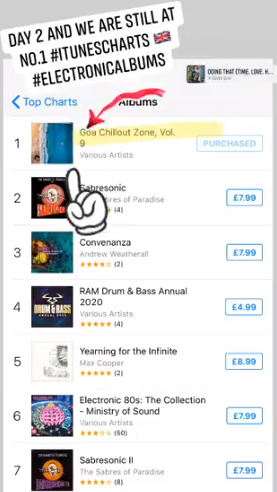 'What Are We Together For', reached No 21 in the South African iTunes All Categories Chart https://open.spotify.com/track/7CfEwULGYX8iPvDpYTSQCg?si=7wCcnJp-RuCTQsJGodG6RQ
'It's Christmas Party Time' reached No 4 in the South African iTunes Pop Charts.https://open.spotify.com/track/6EbG8VfW7sebs2fbcLTTTv?si=fwSlf5-hRE2NzJe6V6Aj0w
WOA No. 3 iTunes Rock Chartshttps://open.spotify.com/track/24BsxMwgGKWXhgyl4TYgqb?si=FgqBceHZQBy0lehQmLTjEw
'We Know It's True'
Mick J Clark Singer Songwriter Chart on iTunes UK Reached No. 4 'Causes' https://open.spotify.com/album/6VmAx8iJ20RxWFk8S1pxgF?si=8SmSI5PpQeeGmt5EakRHFA
'It's Getting Near Christmas" Sing Glory Glory Hallelujah' & 'It's Christmas Party Time' Reached 69,70 & 71 in the iTunes UK Pop Charts
https://open.spotify.com/album/0H0qh8OmOHfwFbomKNW94u?si=GaT0uLN9RxObx57jkxMCcg
Brand New Love Songs Album Reached No.5 in iTunes Singer/Songwriter Chart UK https://open.spotify.com/album/59shchzOqXyuGb2SycaA8T?si=7xdupi93Q968fdHT-y_qsA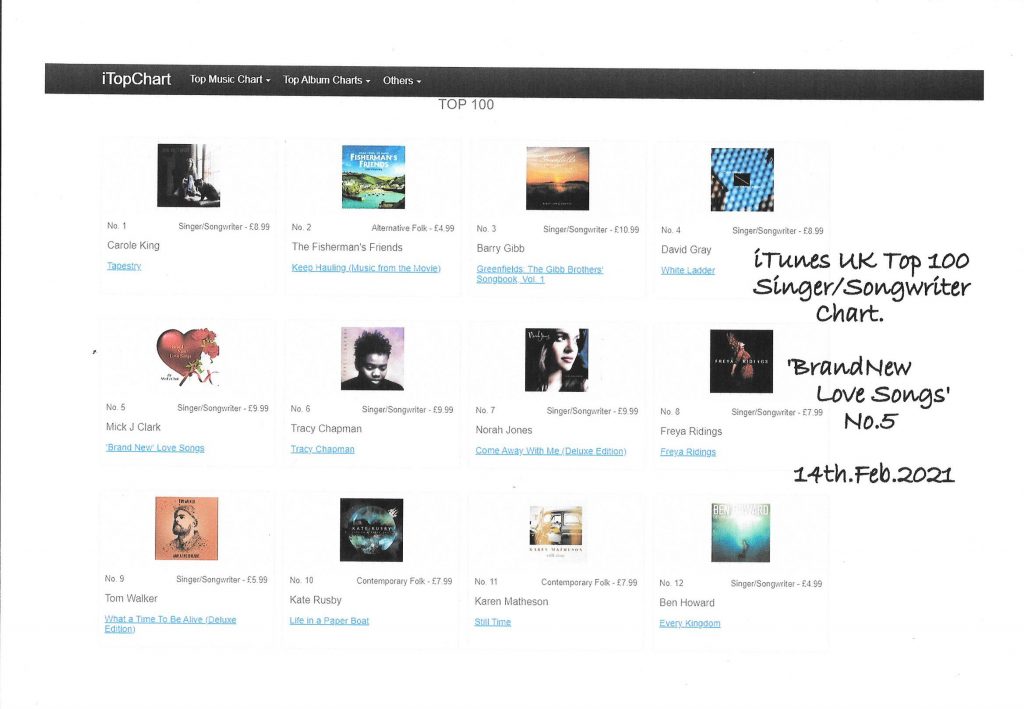 Brand New Love Songs Album Reached No.9 in iTunes Singer/Songwriter Chart USA https://open.spotify.com/album/59shchzOqXyuGb2SycaA8T?si=7xdupi93Q968fdHT-y_qsA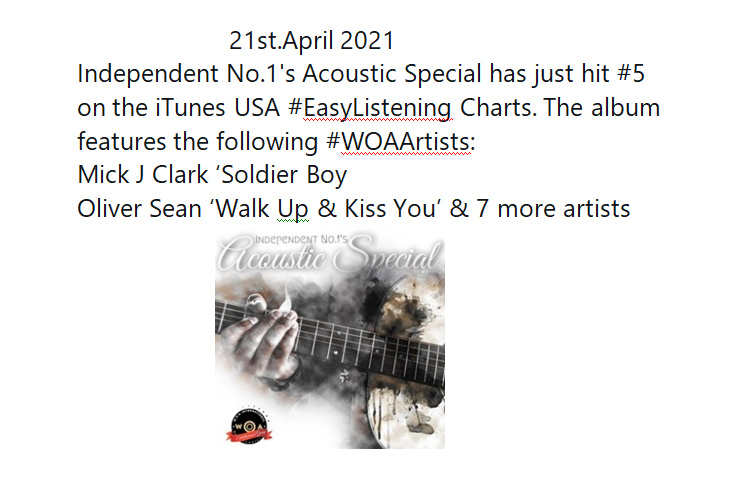 It's almost #Day4 and @MickjclarkJ is holding strong to the #3 position on the iTunes US #worldcharts#top10 with #Arriba! @woarecords@woafm99@oliversean@Wanda_al@LisaCoppola
'It's Getting Near Christmas' is featured at No.7 on Independent No.1's Christmas Special Vol.7 https://soundcloud.com/mickjclark/its-getting-near-christmas?in=woarecords/sets/independent-no1s-christmas-special-vol7